Kathy ended the week — yes, last week, and I'm going to continue as an homage to her nonsensical and selective posting schedule — with a list of the things that she ate, doing so in a way that proved that she's as talented at inserting out-of-place complaints in basic lists about her life as she is at putting nut butter on inappropriate foods.
Ridiculous things she consumed:
• "Drippy sunbutter." Which, uh, thanks. Now I know this exists.
• A "smoothie in a bowl" with fakery granola made from lemon-flavored buckwheat on it.
• A lovely cheek-puncturing straw'ed seltzer and soup with yogurt on top, which is
the best because there is no prep or cleanup!
• Eggs she made an unnamed friend help her hard-boil for a one-egg-per-person lunch where said friend also had to eat fakery bread and leftover vegetables.
• Something she described as "one of the best salads of the summer," even though it was full of leftover grill-scorched produce and leftover meal-planned tofu — from this dish, which I assume is some sort of earthquake-themed sandwich dish:
Kathy is amazed that the dish managed to be improved by her free $60 olive oil:
I made a homemade dressing [with] some of the Oliviers & Co. products – I think that was the secret!
• Meal-planned chicken on skewers in stale, cold breadsleeves
tucked into pitas …. Easy peasy.
• Dough full of cheese:
Matt and I have been on a calzone kick.
• A boiling hot soup in boiling hot August that came not from inspiration, hunger for a particular, fresh ingredient, or a craving for something delicious, and needed cheese and yogurt on top for it to be palatable.
This soup was the result of me cleaning out the fridge. I combined lentils, chicken broth, potatoes from the market, carrots, celery, okra, peppers, eggplant and more into and [sic] pot and let it simmer for 30 minutes.
That's not a soup, Kathy. That's what they saw when they uncovered that horrific well underneath that house where they buried that boy with the medal in "The Changeling."
And Kathy, of course, does more complaining than actually discussing her diet.
• She is suffering with frozen Whole Foods waffles because her readers have slacked in selling her on a useless appliance:
I'm still debating buying a real waffle maker – convince me!
Can we convince you to buy a collection of mugs that don't look like they came free with Edible Arrangement gift baskets instead?
• Summer threatens to end soon, even though Kathy is
totally not over the beach, the pool, cookouts or hot days
• And yet, it's not autumn yet, which Kathy wants it to be because that's her
very favorite time of year: pumpkin season.
• She had to make a smoothie in order to convince her inconvenient hell-child to eat
summery fruit …. the only way to get Mazen to eat berries. He turns his nose up at all of them!
• Her child "hated" a breakfast of
leftover quinoa and millet mixed with yogurt, mashed banana and sunflower butter
• Bread her husband made at work was good, which was very surprising to Kathy, who called it
an unbelievably delicious salad topper
• It's difficult to be social because her child sleeps so much, from 2 p.m. until 4:30 or 5 p.m., meaning he only gets "just a playground trip or yard playing" after that, since we all know that 5 p.m. is "cocktail hour" for Mama.
• Her almost 2-year-old dared to be finicky about a dinner his mother "loved" —
Mazen loved the grilled red peppers but wouldn't eat the orzo. Go figure!
— probably because she was able to get away with skimping on the meat protein.
• Her husband had the nerve to spoil his dinner, giving Kathy, the Patron Saint of Deferred Gratification, an excuse to slack off
this easy dinner because Matt had been at the market late and had snacked, and I was on my way to an evening meeting where there was more food!
• Her almost 2-year-old, again, continues to be difficult when delicious-sounding meatless, frozen, lentil pucks are placed before him by an unsmiling woman more interested in teaching him how Mama needs "chill out" time:
Mazen actually liked the No Bull Burgers for the first time in about 9 months! I REALLY hope I can get him to eat them more often!
Lest we think Kathy isn't fully connected with social media, she's made sure to also post complaints about her son and his favorite playmate — his mother's martyrdom — all over Instagram, pointing out to the world the crazy things that make him cry
and the even more irrational things that make him happy even though they only cause her pain:
Monday's post is about what an amazing weekend Kathy had. Which, let's be honest, is the theme of every post she writes about every weekend, even though nothing ever happens besides cooking something, going to a restaurant, drinking alcohol, mentioning chores, and going to the beach — it's like Kathy writes an exhaustive makeup blog that sneers at all products aside from its focus, which is one cheap, matte bottle of foundation that never runs out and always leaves an unnatural line along the jaw.
OH BUT IT'S GONNA BE DIFFERENT THIS WEEK, BITCHEZ:
I've got a lot to share from this weekend, so fasten your seatbelts!
Whatever, Kathy.
Unsurprisingly deciding to make sure she had way more fun than her child would ever have in his daily life, she went to that twice-monthly Friday night fitness, snack, and wine-out-of-plastic-cups thing they have at her expensive-ass gym.
Tonight's class was Field Day themed!
After "a 30 minute athletic conditioning class," in which I imagine Olympic athletes viciously rub cream rinse into their scalps,
we competed in potato sack relays, scooter races, and sprint relays.

Followed by a classic water balloon toss

And lastly, a parachute experience!!
Wait, a parachute EXPERIENCE? Did everyone at the Charlottesville ACAC drop high-powered Peter Rabbit-printed blotter and realize that they were just manifestations of the universe experiencing itself?
I actually got to lead this with the mic because I have a good memory of 3rd grade and could remember all the fun things to do with a parachute.
Oh, crap. I guess not.
Anyway, I guess the fakery "catered" the "rooftop" "dinner," er, boxes of scuffins and sandwich quarters,
with
assorted sandwiches, rolls with dips and spreads and cookies. And WINE of course!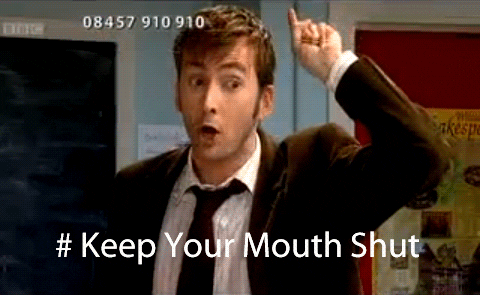 On Saturday morning, just 12 hours after Adult PE, Kathy's friend Alice totally begged her to come back to the gym:
So I glugged some coffee and ate a slice of Raspberry Swirl to fuel up before heading to 9am athletic conditioning.

And we skipped (not ran) back to the gym for a hard-core class!! More Chris. More good music. More fun. More sore legs.
Kathy and Bath Matt showered at the gym, because her readers really needed to know that, and they virtuously headed to the not-farmer's market, and they went home and ate salad and
a mini quesadilla made with a local corn tortilla and a slice of cheddar
Which I would picture like this, except this image seems actually appetizing:
Kathy got a
pedi
and took a photo of it, bought a
capp
while she was buying cupcakes for a
Sat night …. appreciation soirée
and pretended she was "developing" (and then "finalizing") a recipe with "homemade Cheerios" that she's going to stretch out into another post.
Don't worry about the tension though, as I'm sure it's completely disappointing. I'm just surprised she didn't try to abbreviate Cheerios, although I guess it's probably contraindicated by the Demonic SEO Rules of Overlord General Mills, who is willing to risk the anti-gay marriage crowd but knows that people don't actually give a shit about slaughtered orangutans and child slaves. Fun!
What was the party all about? As far as readers can tell, it was a PR effort whose only tangible effect was to allow Kathy to
[do] lots of chip eating
eat
big juicy burgers
and dole out the tiniest serving of praise to her husband's
salad that was a nice change from your typical side of grilled veggies. He tossed grilled squash, eggplant and corn in a sesame dressing. Loved it!
even if it was only because she was just staying on her best behavior in anticipation of frosting, saying she
was saving room for THESE! Sweet Haus to the rescue.
Rescue for what? A supposedly perfect company party, right?
Mostly, from Kathy's description, it seems the purpose of the party was to make guests stand around awkwardly while it rained:
Fortunately it stopped raining long enough for M to learn how to play corn hole!
Something I'm sure employees and readers are thoroughly invested in.
On Sunday, Kathy
woke up slowly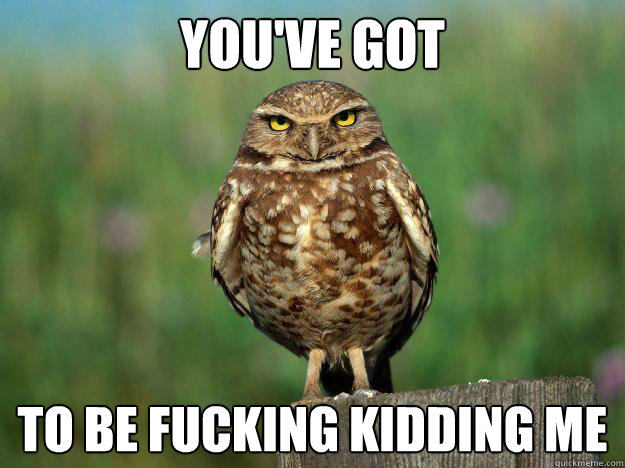 and ate a smoothie she read about in a book written by one of those Healthy Living Bloggers who has a book deal (which is to say, all of the others) and toast and coffee before going on something grimly described thus:
a family run/walk to the park mid-morning. I was planning to take the day off but we ended up walking 2 and running 2 miles.
They returned to another dire lunch of leftover meal-planned
tuna orzo with cheese on top
before Kathy made a virtuous visit to that chick who had the baby for whom Kathy threw the baby shower where she did nothing besides write "Rose" on a chalkboard, stacked some mismatched plates, and chilled some rosé and then cooked some shit for some other things she's going to make another post about:
(It's a BRILLIANT cookbook!) I'll tell you all about this soon!
After finalizing her balls,
Kathy and Bath Matt ate leftover burgers and ate salad. Virtuous Kathy
went bun-less because of all the taste-testing I'd already done!
We totally can't wait.