You know that poem that says that Monday's child is fair of grace? Whatever day Kathy was born on was apparently the day to be full of shill. Her two posts on Wednesday and Thursday are just bad, small-town Real Simple aspirational nonsense. On Wednesday, she's OMGsoinlove with wheatberries, and on Thursday she goes to a cider festival and eats off twee carts of food in a historic house or the setting to that Lumineers video.
But I'm getting ahead of myself. We start at Wednesday's post, sponsored by
the Grain Foods Foundation, a joint venture of members for the baking and milling industries and allied suppliers
I'd give up onions for a week if I could hear her explain what she thinks that snippet of PR copy means.
Wheatberry salads are one of my favorite multipurpose dishes.
What, like you can wear them as a hat, or patch your house with them, or learn another language?
Serve a wheatberry salad for breakfast (with yogurt, banana and walnuts), lunch (with sweet potatoes, black beans and salsa) or for dinner (with wild salmon, spinach and olives). Change your flavors to match the seasons as well….
Oh shut up. They're only your "favorite" right now because they're paying you. Just like McDonald's and Smuckers and Ocean Spray and those sad fucking "matchstick" radishes from Walmart. Just like your mom's psychic line giveaway and your free trip to GM's cereal factory. Do you ever wonder why an oat company has never reached out to you?
Sorry, Kathy. I interrupted. You were about to sneak a complaint about Baby Carbz into your recipe for "the Ultimate Fall Wheatberry Salad"?
 I used to cook a batch to stir into oatmeal, yogurt and the like but I got out of the habit. I miss the days when I had a lot more time in the kitchen!
Yeah. So anyway, you cook some fucking wheat berries and dice up a squash and toss it in not that much seasoning and cook it under foil and add cranberries and cook that some more.
Thanks for showing us what a pan of stuff that's cooking looks like when it's covered with tin foil. This answers so many questions.
While that's cooking, you dribble a miserly proportioned dressing on the cooked wheatberries:
This dressing is a little bit sweet from the maple syrup, a little spiced from the Dijon mustard and a little tart from the lemon juice. I love rosemary in every salad dressing. Add a clove to garlic if you like more kick!
How the fuck do you not own anything close to an appropriately sized container for this? Oh. I know how. By never going through enough spices to accumulate a shelf full of empty jars in a variety of adorable sizes.
 Then add as many delicious flavors as you like –
As long as they're not onions. She adds pomegranate. She calls it "pom seeds."
You can serve this slightly warm immediately or allow to cool in the fridge. It should keep for a few days, so you'll have lunches for the week or a side dish to feed a crowd!
I frequently wonder what sort of "crowd" Kathy imagines her meals feeding.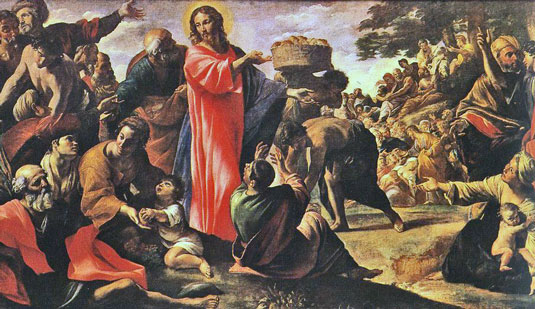 I mean, this is part of a salad bowl. And it contains merely three cups of arugula, two cups each of wheatberries and cranberries, a 2.5-pound squash, a cup of pomegranate, three measly stinkin' tablespoons of olive oil, two tiny teaspoons of brown sugar, another half teaspoon of cinnamon, and a fairy-like sprinkling of salt. The dressing — a third of a cup of olive oil, a tablespoon each of maple syrup, mustard, and lemon juice, half a freaking teaspoon of rosemary, a why-fucking-bother eighth of a teaspoon of salt, a totally distinguishable from that "pinch" of pepper — doesn't sound bad, but the proportions sound like the kind of stuff that comes out of kindergarten class recipe books.
Feel free to make this recipe exactly or customize it as much as you want with sweet potatoes, walnuts, raisins, goat cheese and more.
How about with, like, ground effects and hydraulics and a bitchin woofer?
Yeah. Far out. Thanks for that.
Okay, so Thursday's post is about what she did Sunday night, which is go to one of those events put on by those people who put clawfoot bathtubs outside in the trees and hung pennants from rickety ladders and had everyone dress up like the Cleavers, except no one knew what that meant, so Kathy just wore a pencil skirt and I think there was probably a rust-misted washboard propped carefully against something and a Coca Cola wood crate and a doily. (Wasn't it called something silly like "Nourish" or "Harvest" or "Fester" or something?) Sunday's event was for Virginia Cider Week, and Kathy 
bought a $65 ticket from my phone
The event —
a cocktail party with multiple stations of cider tastings and food served on carts
— was, Kathy Who Majored In History tells us, at a vineyard
Named after the explorer Meriwether Lewis, the vineyard sits on his original estate. Talk about history!
Don't worry. She was super dainty about the whole thing, only enjoying "many tastes" of cider while mostly focusing on things like
The Caveman blue cheese was out of this world!
Right. Because that means anything to people who don't know that she's talking about a specific product by Rogue Creamery, which she doesn't mention (I'm kind of seriously daydreaming about surviving off of one of their $139 five-pound wheels of the stuff for a week.), probably because she's so eager to talk about her feelings about
the surprise of a food cart rolling out with something new!
But then. Oh boy. Something happens. A lady who, one can assume, has a degree and a good brain and some lovely, appropriate taste in clothing, comes out wearing basically a fucking sandwich board.
Oh no, Kathy. You know what that makes me think of?
Like, I know the decision had nothing to do with her, but she really goes on about how much she loved it:
The idea to put each dish's description on a necklace was brilliant!
Even though it keeps bringing to mind things like this:
One suspects she really took so many photos of the signs because they saved her from having to take notes:
Please, no.
Not that that saves her from repeating their mistakes when retelling the story of her lobster rolls and rough-cut salt and vinegar chips, noting the
Roasted Rock Barn pork papusas [sic] with avocado and pickled chili
Of course, her favorite part of the evening was the "especially exciting" lemon olive oil cake
and a salted caramel apple pie whose
crust chips were like toffee.
Thanks, I'll just be over here putting on lotion and avoiding nachos forever now.
OH MY GAWD, KATHY. You're still at it? You're still posting them? Stop! Don't be the guy who posted these.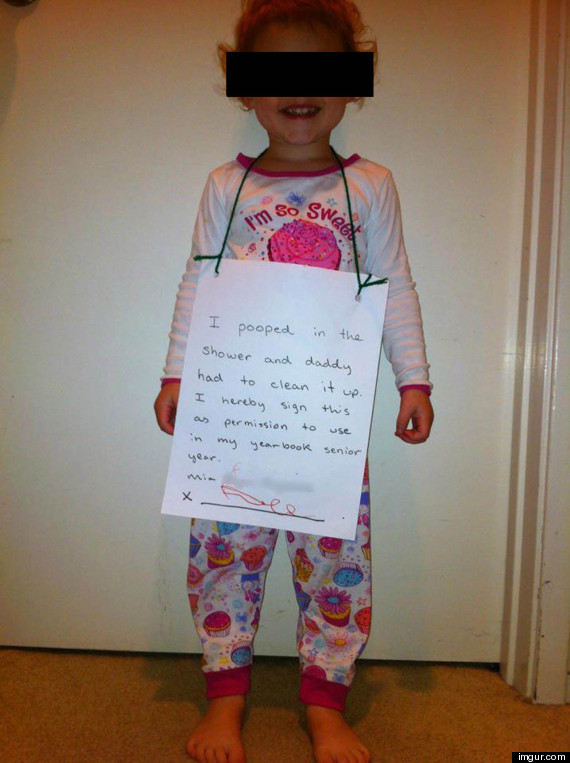 A commenter points out that, uh, that's not the preferred spelling, and Kathy freely admits she's never heard of pupusas. Maybe that just sounds strange because there are as many pupuserías as Starbucks in Los Angeles. Maybe it's because she claims to be a foodie. And Kathy doesn't seem to realize that she doesn't actually need All The Knowledge About Food in her head all the time, but she's, like, unwilling to even Google stuff.

I've Never Heard About It And I'm Not All That Curious About It is a pretty shitty philosophy for being a food writer. Or for anything, really.
To conclude? Two final tiny screen-captures from the wedding video her little sister Larbs posted the other day.