Kathy's vacation recap continued Wednesday with a rundown of the coconuts she encountered and Coors (well, Third Shift) she "sipped" in Key West.
First, there was the coconut photographed, which she appears to be very proud of
perhaps because she was floating on a breakfast of mojit-oats.
Boy oh boy did we eat well in Key West! I think I had mojitos for breakfast, lunch and dinner : ) And ice cream every night!
The second coconut would have actually been less confusing had Kathy not included a caption. How does one get confused by a coconut, you ask?
"Drilled fresh through"? Does she mean the coconut was drilled freshly, and, if so, what the fuck does that mean? Does she mean the guy drilled through both sides of the coconut like a dummy (unlikely)? Why does "drilled" go with "fresh," and what the hell is "through" even doing in that sentence?
Kathy, this sentence about a coconut might be your dumbest recipe yet and I can't believe I've spent a minute thinking about it.
Kathy's Key West Konfusion doesn't end there:
• The weather was difficult to describe:
It was perfect on our first day – a really hot one!
• She feels compelled to near-apologize for getting "delish" take-out sushi the first night:
we didn't have groceries and needed to get Mazen to bed
and gets flummoxed trying to answer a reader asking for a healthy sushi recommendation:
Kathy didn't appear to do a lot of cooking while on vacation, thanks to a combination of restaurants and her family cooking meals like proper adults: a Rachel Ray fish chowder recipe that Karen brought, two meals her sister and her husband made and Kathy couldn't resist snarking on:
Mexican Shrimp Bowls with sweet potato, guac, cheese and more
and
shrimp burgers, although they didn't stay together very well. I had mine on the side of a big salad that I made.
• "Killer toast" and fruit her dad bought:
mangoes, oranges and avocados – that were really fun to have.
• "Juicy shrimp" at a restaurant with
plenty of Jerk seafood to eat.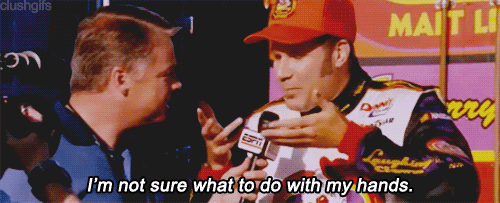 • Sandwiches at a café:
Karen and I split the croissant turkey and pesto and Matt had an Italian on ciabatta.
• Cuban cuisine at a restaurant, which imparted the secrets of the tostonera and the mystical meaning of the guayabera shirt to Kathy's tongue:
the food tasted like it was totally authentic …. blacked [sic] grouper
with rice, plantains and black beans! Matt and Karen had classic pork and beef dishes. Yum!
Yes, the food was so good that by dessert, it had convinced Kathy of its legitimate Cuban nature.
• More Cuban food that Miss Cuba totally knew was for real:
more Cuban bread – these classic sandwiches Karen got from a nearby café. Served with salad and plantain chips.
• With all the doing nothing and eating stuff other people made, Kathy clearly needed some rest time, so she and Bath Matt
slipped away for a lunch out during naptime
(which sounds…. dangerous) to "sip" beers, eat salads, and nachos.
• Crepes at a restaurant where Kathy pictured the exact moment where Bath Matt knew his life needed re-evaluating
• $5 pizza and two-for-one sweaty glasses of white wine at a place
above a neat restaurant called nine one five that I wish I had gotten to enjoy!
Since she doesn't explain why she didn't get to go to ninety six rock real alternative restaurant, I'm going to pretend it's because she brought the bears and tried to sneak them in wearing sunglasses.
•  Donuts
From top left clockwise: Key Lime Pie, Apple Fritter, Creamsicle, Vanilla Cake Bacon Bourbon and Pistachio Lime. YUM!
Uh? A commenter points out that Kathy probably means counter-clockwise, and Kathy attempts to describe in two separate responses:
36 KathEats February 19, 2014 at 12:23 pm
I meant clockwise, but then I jumped to the second row!

….

Ha – so I went back to review. I did go clockwise but then I jumped to the second row. Let me go change the order.
• A prickly pear mojito, salad with fried fish on top, conch fritters (hey!) and mango beer at another restaurant Karen took them to
while my parents babysat during a naptime
• More wine on a porch, and a "green juice" from another place, and
On our final night we young people went appetizer hopping.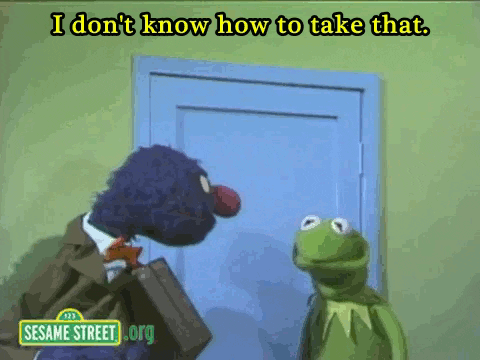 Once Kathy returned to Charlottesville, she re-dedicated herself to important priorities like bragging about how healthy, petite, and adjacent to cookies she is, via Instagram: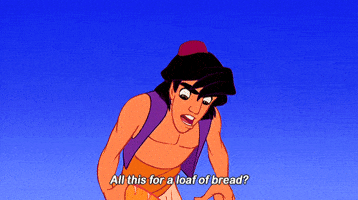 On Thursday, AT&T paid Kathy to give away a $150 giftcard, a package of Olympic swag, and a $400 Samsung Galaxy Tab 2 (which sounds like a very ambitious soda) and to upload a gif of her cheering "U-S-A!" on a site that triggers other people yelling the same thing as your mouse moves over a bunch of tiles.
She says her dumb upload (she tried to do one with Toddler Carbz, but "he doesn't know the words yet") will apparently
support Team USA. The athletes' determination, perseverance, and grit inspire us, and we owe it to them to send some digital love from the other side of the world!
She also had to write a post detailing how she finds motivation during her own workouts. Even though she is
no where near Olympic status on anything (even oatmeal making ; )
the post is somehow related to the Olympics and Kathy digging deep into her own resolve to watch
more hours than I can count watching Curling while in Key West.
She says that she has been able to motivate herself by
• remembering things past athletic instructors have used as encouragement: "You can rest, but don't stop moving," and "this is when the magic happens" and "because you can." That last one, in a cycling class, gave Kathy
a little gratitude that I had legs that worked – and worked well

• Thinking of the gym as an "Indoor Playground."
• Tuning out:
So when you're deep into a set of 15 and it starts to burn at rep 8, think about what outfit you're going to wear later on or what you'll be having for lunch and just keep moving!
Kathy ends the week with a post about more shit she's bought/been comped recently and her complaints about said items:
• Chocolate not-tea she was given for free by some company:
It's actually really delicious!! I like it after dinner with a few pinches of sugar and a splash of milk. It's not too watery (my biggest complaint of other choco-teas) at all. I wouldn't call it full-bodied, but it's really satisfying. I've been using a loose leaf tea strainer to brew it.
• Organic beer a sponsor gave her from his cousin's brewery in California. She liked the porter:
It has a touch of black licorice root that really gave it a fun twist.
Way to basically crib from the beer place's website, Kathy.
• An $18 lip gloss she bought because it "tingles" and a "gentleman" at Fashion Square Mall recommended the color. Kathy takes this opportunity to remind us that she has exceedingly high standards for lip gloss, and usually gets her hair stuck in it and then gets it all over her child because it's "way too tacky." Yes, tacky. There's a word one could never call Kathy:
Holla at BareMinerals for their amazing Moxie lip gloss!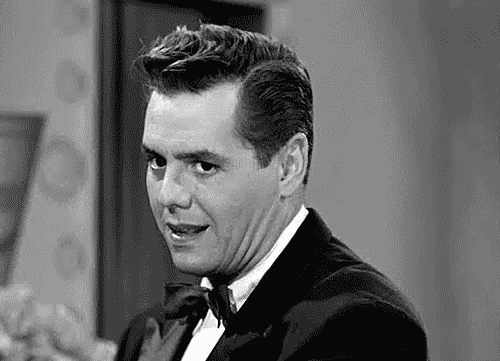 • A white lidded container for salt. She got it at Target.
Previously our salt was in an ancient little bowl-thingy with a flip-top lid that Matt loves because Alton Brown uses one. Sure, it worked well, but it was so clunky …. I came home with this salt box and Matt rolled his eyes, but I love how cute it is!!! It's much prettier on our countertops and retrieving some kosher salt from the box is easier to me than the big metal guy from before.
and a beige tray to put a candle on. She just
hadtohave
the tray. It's by Threshold, a Target store brand that she's apparently bought three generic kitchen canisters from.
In addition to the Target itself being "a bit of a haul to get to" (seriously, Target — what were you thinking not placing your store in a place that was convenient to Kathy's preferred routes about town?),
My only complaint is that everything is spread out by department so you really have to dig to find the pockets of goodies in the store! I wish there was a complete Threshold store – or at least a big corner of Target dedicated to a display.
Yeah, it's too bad there are no retailers of quirky housewares in Charlottesville itself that one could locate at any hour online, except for Low, Circa, Alden's Antiques, Saint Peter's Attic Consignments, Sandy Muraca's 2nd Street Market, Forsythia Hill, and so on, and so on.
She ends with another giveaway, this time for a $100 gift card from the company who gave her the $108 swimsuit and some workout clothing (a $42 tank top, a $38 long-sleeved shirt, a $68 pair of yoga pants with a ruffly, striped cummerbund, and a $98 zip-up jacket with ruffles on the zipper). She called the stuff "super soft and well cut," even though it was "true to size," meaning
Everything I ordered based on measurements was a medium and I usually wear smalls in stores.
 Instagram has also showed us this week that, in addition to not being able to dress herself without the help of Stitchfix (a company that sends you clothing based on your answers to a 30-minute quiz)
she can't really feed herself on her own either:
The breakthrough with the salad dressing resulted in this Instagram video, where an off-screen Kathy says in a strangely mocking voice, with long pauses in between thoughts, during which you can hear Bath Matt stabbing his own leaves in the background: "You like…. salad, I see. Good! That's what mommy and daddy are eating too. You have molars now, so you can chew leaves, like—" 
Like what? We never get to find out, because Kathy is off to New Orleans, heeding the Pavlovian bell of that national dairy lobbying group that had to retract its claims that eating dairy would make you lose weight. And what a light-traveling, generous, seat-giving-up traveler she is:
Kathy, you found yourself sitting next to a toddler and were like hell no, where's this kid's mom so I can switch seats? And you have a tablet and a bluetooth keyboard for it, so stop making it sound like you figured out how to do all your comment-moderation from your phone. Even if you had, um, bravo?
Enjoy the artichoke parmesan soup and free yogurt or whatever in New Orleans.