Kathy introduces her weekly collection of food-diarying with a very special announcement:
I'm switching my Lately posts from Saturdays to Mondays. Great way to kick off the week : ) And instead of a formal post on Saturdays I think I'll just try to pop in with a live photo or two. I'm guessing most of you are out playing anyways.
So you're saying your bears ate your homework. Okay, Kathy.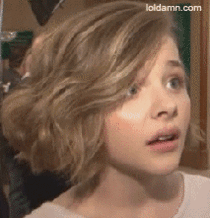 For breakfasts this last week, Kathy enjoyed a dizzying variety of bread she claimed was French toast, or, well,
Fa-rench toast! Made with High Five bread (love the millet seeds inside!), egg, cinnamon, vanilla, raspberries, peach and 365 Almond Butter.
oats and granola and coffee with, aw, too many ice cubes!
Did you notice iced coffee is back!?
No.
I think it was too soon. Brrrrrr!
So take the ice cubes out and nuke it for 20 seconds.
I made it cold-brew style – half a cup of grounds in a whole french press of water, on the counter overnight and then pressed and stored in the fridge for a few days. I'll do a post on this when I master my blend for the summer soon.
Days?! That sounds disgusting. Tell us why you really did it:
I did love not having to wash out the coffeepot in the AM!
She also had more granola,
there was more yogurt in this than I realized because I was full alllllll morning!
flour her husband made into pancakes, bread with "AB" (she seriously fucking is still calling it that) with egg, bread with banana-compass and egg
and more flour with egg. For lunches, she ate a salad drizzled in honey with a scorched non-meat burger patty dropped unceremoniously on top of it —
Dr. Krackers on the side. Remember these?
NO. Stop quizzing us when you can't even post your this-is-what-I-ate-and-took-photos-of-and-no-notes nonsense in a timely manner.
I haven't bought them in ages and got some for quick snacks when I have friends over. Tasty and packed with unexpected fiber** + protein.
The rest of her lunches were crackers, dairy-annulled sardines she calls salad, avocado and "local cheese" on toast with chopped radishes* (which could be the spiciest thing she's ever ingested), a salad with a description so sad it almost sounds like the product of one of those sabbatical novels written by women whose only source of conflict is faculty teas —
Lunch on a rainy day. Salad with avocado, blue cheese, and a Spinach Feta roll. Dressing was olive oil and honey and salt again.
— and another salad with half a meatless burger and an egg on top to split with the husband who should have just stayed at work and had some kind of full serving of protein instead of his wife's joyless diet sob-bowls.
And for dinners, Kathy — okay, brace yourself — combined "leftover chicken bits and beans" from that awful recipe where she said you could totally put defrosting chicken in a dish on top of drained canned beans and add no onions and then cook it when you came home, with quinoa, broccoli, peas, goat cheese and almonds.
She claimed to
Loved it as a whole new meal!
Which is nonsense, because the only way that would make anyone happy is if that second combination of dire, taste-free horrors cleared out EVERYTHING in the pantry and, by destroying the home's non-perishable food supply, one suddenly had permission to get a three-wing dinner, a bucket of sweet tea and some Bo-tato Rounds at a Bojangles.
Which, come to think of it, would make an awesome entry.
Another night, she had a nice skin-showcasing strip of tundra-dried salmon jerky "for the nutrients and because I love it" she called "seared," greens and some more suspicious radish, and potatoes she put Greek yogurt and mustard on,
because shaking gomasio of dexedrine and chia seeds would have been too obvious of a diet trick. Finally, there was another Mexican-American international incident, with leftover chicken "reheated" with cheese, avocado, more bloody Greek yogurt, I'm sure the most homeopathic salsa that exists and chips
over a cabbage slaw
wait, WHAT THE EVER-LIVING SUNBUTTERING FUCK?
dressed in Garlic Gold, brown sugar, apple cider vinegar, salt and pepper
I would demand my 49 cents back from whatever Taco Bell spinoff Whole Foods is asking you to write this for. Just so you know, for when they totally come to you with that "blog friend" and the sponsorship gig.
*She promises a post on the radishes later. Because it's going to take some work to describe how American Radish Conglomerate approached her with this great idea to come see their down-home, mom-friendly, Greek-yogurt-servin' corporate headquarters.
**WATCH OUT!