If you were wondering about the ticker-tape parades, ceremonial bell-ringing, and groups of children caroling that surely overwhelmed your neighborhoods this weekend, it was Kathy's birthday, duh.
But we're getting ahead of ourselves (said Conchshell, posting five recaps a week late). Let's return to the suspenseful build-up of Kathy's Birthday Week.
On Monday, Kathy talked about what a "most beautiful" weekend she had, in which it wasn't too warm to wear jeans and she put an owl-shaped plate on her dining room table to make it "more spooky." If you don't remember, I think it's that white plate she put sliced up stuff on and it ended up looking like something out of this roundup of edible animal penis. I do not care to look up the original image, thank you.
First, the neighbors came over for "cocktail hour" Friday evening and they "sipped pumpkin beer [and] ate Monticello peanuts" and ate pizza. She allowed her kid the tremendous joy of jumping off a bench, and took a photo where she's wearing that awful dish scrubbie shirt and her tiny son looks so thoroughly reticent and creeped out.
Continuing to ignore apparent reality, she writes:
The kiddos were in seventh heaven.
Loomed over by a hirsute, chewing Bath Matt, these children — as is strangely typical for Kathy's photography — look overcome by the kind of existential angst that makes one unable to conjure hunger at all. Not pictured: the copy of Arthur Schopenhauer's "On the Vanity of Existence" from which Carbz was reading passionately 30 seconds prior to the snapping of this photo.
The next day, Kathy deigned to recognize the birthday of her little sister in (her new swanky-I-guess home in Dallas) by putting sprinkles on her own pancakes.
Pawning off her toddler on Bath Matt, Kathy headed out to play soccer on Saturday, using some old bag she hardly remembers from high school that her mom gave her while playing wistful house-clean-out games in North Carolina. I'm not sure why this needed to be noted, or preserved for all time, but here it is:
She came back and ate a meatless lentil puck, leftover parsnips, peppers, and hummus, a lunch she says came "from deep inside the fridge."
With the changing of the seasons I get a little sick of salads. I was glad to have a veggie alternative. It's soup season!
When her husband and child returned, Kathy set herself to slave away in the kitchen and rolled her eyes at her child's pitiful attempt to mimic her:
Saturday afternoon we did some baking! While I prepared the real recipe, Mazen did a pretend one with honey in a cup. He is loving cooking these days.
Whatever it is she made, it is horrifying-looking. Here it is on the left, and here is what it reminds me of on the right, with all relevant apologies to spiders:
Saturday night, they "headed into the country for a harvest party!" where there were four kegs and I'm sure nothing was harvested except selfies. There was a bonfire and tiny portions and "s'mores were gobbled down!"
At the disgustingly early hour of 8:30 a.m. on Sunday, Kathy was at Whole Foods, drinking cappuccino and noting how "GLORIOUS!" it was that no one else was in line. She came back, chopped a sweet potato and a squash and responding perfunctorily to anyone who wanted actual information about the process —
— and went out to play another soccer game:
Our team played so well, and we almost won but ended up in a tie. We always tie!
She came back to eat smoked salmon, sweet potato fries, cheese, greens, and baked apples,
then blogged and went to a neighborhood association picnic so she could take a photo of herself holding wine and her kid in falling-off sunglasses painting a miniature pumpkin and herself holding a plastic glass of wine and this:
It was a little weird to eat dinner at 4:30, but I can be convinced to eat at any hour : )
and another photo of her child painting pumpkins with the caption:
Happy birthday week to me
Tuesday's post is another sponsored post brought to us by the Center for Science in the Public Interest (the sponsors of the second post recapped here, in June) about how the center has named Oct. 24 "Food Day":
Food Day "aims to bring us closer to a food system with "real food" that is produced with care for the environment, animals, and the women and men who grow, harvest, and serve it." Obesity, chronic disease, food insecurity, hunger, food safety, farm labor, and animal welfare are just some of the topics that Food Day addresses.
Kathy doesn't even know what that means, but she thinks it means that the way she eats will keep her safe from obesity and chronic disease, and that she can afford pasture-raised eggs, and good for her for that, because "those other eggs" are ew.
As for caring about hunger, food insecurity, food safety, and farm labor, Kathy hasn't seemed to ever give a shit so long as her yearly batch of pumpkin beer is brewed on time.
She'll leave the serious conversations to her commenters:
Nevertheless, she pretends to be totally hip to the movement because she can do a dump of her old links and consider her post complete:
She sums up her mission by name-checking three groups — the Charlottesville Local Food Hub (the place that hooked her up with dinner and a chance to wear her bridesmaid boots earlier this month), the City Schoolyard Garden (to which she and Bath Matt have donated bread at least once a year in exchange for dinners, mini cupcakes, and publicity) and Peanut Butter & Jelly Fund (which she has never before mentioned on her site) — saying that she's "incredibly lucky to be able to afford" fancy food but that she's doing a noble thing by "consider[ing] that each purchase …. encourages producers to provide these foods to consumers at more affordable prices," and concluding that she hopes her blog is "a tiny part" of explaining to people "not only that an apple is a better choice than a bag of Doritos, but also why."
Thanks for that groundbreaking information, Kathy. Let us know if you ever decide to talk about hunger, farm labor, or any of the other topics you'll never touch with a 10-foot-pole made from soup kitchen bologna sandwiches.
She ends the post with a link dump to 28 blogs that mention "Food Day" for "Food Day's first-ever Coordinated Blogging Event," and points out that her post isn't sponsored,
just showing some love for real food.
Wednesday's post is a guest post by
Katy, the registered dietitian behind Have Fruit Will Travel
Katy and her dude quit their jobs (she was a corporate dietician) to travel through Central and South America, then Europe and Asia for a year, so Katy wanted to know all about what she would be most fascinated by in another country — avoiding gaining weight:
Vacation pounds can settle in fast, and since travel is her lifestyle at the moment Katy gives some good tips on eating well abroad.
To sum up, Katy has been doing the thoroughly unexpected by
making sure we are getting enough of the good (fruits, vegetable, fiber and protein) while still enjoying the occasional indulgence.
To stay skinny in these horrible countries that only want her to gain weight, the savvy Katy has been carrying "healthy snacks….everywhere we go" (even though she doesn't say what the hell they are) and eating rice and beans, ceviche, and smoothies to balance out the night where she goes to secret Argentinian restaurants that she only knows about because she is awesome.
They've also been splitting restaurant meals and making "some killer, veggie packed dishes" in a rented apartment with a hotplate and a microwave, just in case you were about to complain that your long hours at work and other generalized exhaustion was preventing you from keeping up with some young, job-ditching things munching their way around the world for a year.
In conclusion, Katy the guest blogger describes herself as a foodie three times. How wonderful for her.
All Thursday's post is about is how much television Kathy's been watching and how she's putting apples and cheese on a sandwich in the morning.
Kathy dialectically opines that:
Y'all know I'm not the biggest savory breakfast girl. About as savory as I go is bacon from time to time. Maaaaybe a spinach omelet at brunch. But one morning cheese sounded good.
We had a yeasty Virginia roll in the bread basket, and I sliced up some apple, sizzled some butter, sprinkled on cinnamon and this sandwich was imagined.
Everything is cooked together in one pan – the egg in the middle with the cheese on top once it's set and the apples in butter along the edges.
Irritating things about this post include that she says she's:
Popping in for some chit-chat this morning.
And that she is positively Scarlett O'Hara-d about watching these pre-2005 episodes of "Survivor."
My two friends Hillary and Ellen and I are OBSESSED. Like so obsessed we get together 4-5 nights a week to sip hot tea and watch together (luckily we all live close by).
Sometimes one of us gets so enthralled that we have to keep going and get ahead of the others. So far I have watched Seasons 7, 10, 11-17, and the 4 most recent ones on TV in real time. We now have a Google Doc to help manage our obsession. It's amazing.
I secretly want to apply for the show, but I don't think I could leave Mazen for 40 days. Maybe when he's in upper elementary school : ) I also have a glorified impression of Survivor and think that 2 nights of going to the bathroom outdoors and seeing a wild snake or spider would have me crying for home.
I would mostly be in it for the challenges, which look so fun! My friends and I think there should be a Survivor resort where fans can check in and live with pretty minimal comforts and participate in challenges during the day. Only Survivor geeks would actually pay to do that!
Her fans apparently like that idea too:
So. She says another "obsession" of hers is playing soccer.
This is apparently related to why she doesn't want to have another kid:
Soccer is one of the selfish reasons I am not ready to get pregnant again. I don't want to give it up just yet.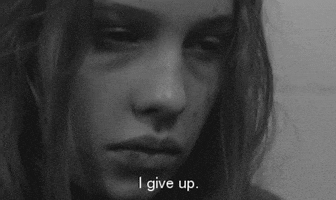 I've been guesting playing for some of the other teams in the league just to get in more field time. I have the world's best husband who loves hanging out with Mazen on Sunday mornings and totally supports my love of the game. In fact, I think they cherish their solo time as much as I do since Matt doesn't have as much time alone with M during the week. Soccer is by far my best workout of the week –both mentally and physically. I have reached 20,000 steps on the Jawbone on some of those bonus game days.
I know she's trying to say that she has a loving family who are all flexible enough to support her love of the game, but for some reason, it just keeps coming off like Mommy Wants To Play Games, And Fuck You, Second Future Planned Child; You Are Getting In the Way Of My Adult Hide-And-Seek.
After her sponsored tea, Kathy says that she comes home to tea made by her new sponsor, Celestial Seasonings, because she is "now addicted" to some Sleepytime tea. (Which is awesome, because Kathy is 32 and has never had any experience with addiction that would prevent her from using "addiction" in a glib and superficial manner. Yay!)
Seemingly unbelievable for someone who's now 32, she says she doesn't:
think I'd had it before the trip, but I'm hooked on its minty herby aroma and swirl in a teaspoon of honey.
She ends by saying that she bought a set of "Pumpkin Pecan Waffles" and "Pumpkin Cupcake" candles from Bath and Body Works because Seamane gave her a set in 2013 and,
These guys make my house smell incredible!! …. I happened to be at the mall this week and saw they have them again this year. Best candle I've ever burned!

Friday's post is one of those long-dreaded "Lately" posts where Kathy lists everything she's eaten in a given week. She ate:
• Oats, banana, yogurt, granola, "sunbutter," and coffee that looks like it's been sitting out for five hours.
I really like the yogurt on top – it's kind of like frosting……ok it's nothing like frosting, but I still like it!
• Some pre-packaged Whole Foods oats "with chia seed explosion!"
Kind of like a single serving of overnight oats minus the yogurt. Chia, oats, apple – ready to eat! This would be perfect for a traveler who needs a quick and cheap breakfast and passes by a grocery store. Spoon included! You could eat it cold, but heated up it was great.
• Something she called "Eggs, toast with jam, a grape arch."
• A "pumpkin pie smoothie in a bowl!" with granola on top of it.
So, for lunch, she and her mother-in-law took her child to an apple orchard, took a photo of him in sunglasses, and decided that he could go fuck himself after he stopped wanting to dutifully pick apples and just run around.
Karen, recovering cancer patient, grated hard-boiled eggs to make this:
After sandwiches and Terra brand chips, Kathy recorded that her child had "fun for about 5 minutes" while picking apples but then " just wanted to run up and down the mountain."
• This stupid, sad thing,
a big salad at home – quesadilla on the side made with a local blue corn tortilla stuffed with a slice of cheese plus greens with beans, hummus, peppers and feta cheese.
• A free lunch at the fakery, where Kathy had a salad containing cold looking turkey and frozen cubes of cheese.
• The most funereal thing that's ever been described as a "perfect quesadilla."

• Salad and eggs on top and a fakery roll.
• I don't know what this vile thing is supposed to be, but it's described as
Too thick for soup, but too soupy for pasta …. 4 cups of squash and pumpkin puree with 2 cups of chicken broth, 1 can of white beans, 1/2 tsp of salt, some garlic and fresh rosemary. Plus 3 cups of rigatone. All cooked together into a "stoup."

• Grim, dry pizza that Bath Matt made one night.
• A subscription recipe "classic beef chili," which she says is "amazing!!"
• This "amazing" beer with recipe subscription service lo mein noodles and chicken. Kathy calls it:
Another winner and chicken dinner!
• White bean and sausage soup from her recipe-subscription service:
Loved all the parsley on top. It's soup season y'all.
She ends by noting that it was
2 days till my birf-day!!
Finally, a trembling Kathy reached the anniversary of her birth. She assembled her horrific soccer shoes, her ketchup, her many hair bands, and her selfie-o-matic for some in-your-face, better-than-you health-shaming….
….a reminder that she could have had (and deserved) breakfast in bed, but took to the field instead, because she is just so super sporty,
….and even a digital report card proclaiming her the technical valedictorian of swinging the arm upon which she's clamped her bruxism-recalling "Jawbone" fitness device:
Congratulations for "outstep"ping the other women in this world who are just trying to get in shape too, Kathy. Good heavens.
What else has been going on in Kathy's life apart from her blog? Well, Instagram tells us that she's been getting makeup in the mail and still watching the first nine seasons of "Survivor" that aired before she started watching in 2005.
Her child is being allowed to smear paint on stuff in the safe confines of "pre-school," far from Mother's White Couch in the No-Food-Allowed Room. Actually, the strangest part of this photo comes from a commenter who says it makes her "sad" that Carbz is making "structured" art, as though he's being sent off to sew zippers into anoraks at a World War 1 era boarding school.
Carbz also got a haircut! Which is fine. (Why is Kathy holding her breath during it?) The weird part is Kathy trying to turn it into some kind of a charity nudge, and completely faceplanting in her delivery:
Her photo says "#EveryParent deserves to hold their breath during their child's first official haircut. @WhiteHouse please fully fund Gavi to make sure millions more parents have that chance."
Having made "Gavi" sound like some kind of Santa Claus who needs money to administer haircuts for deserving tots, Kathy chimes back in to say "Click the hash tag! I'm supporting an organization campaigning for vaccines." After being told by subsequent commenters that the hashtag isn't clickable, Kathy just gives up.
So what is Gavi? It's the Global Alliance for Vaccines and Immunizations. Bill and Melinda Gates founded it in 2000. This week, the ONE organization Bono co-founded is trying to get people to encourage the American administration to pledge $1 billion to GAVI in the next four years. There's a petition ONE wants people to sign, or people can call the White House comment line (888-213-2881) and tell the operator, "I am asking President Obama to help save 6 million children's lives by pledging $1 billion over the next four years to GAVI, the Vaccine Alliance. Thank you," and say you want to submit it as a comment. And there's the #EveryParent thing where you hashtag something on Instagram to spread awareness, like these people did:
Kathy's also giving back to the world by Instagramming a photo of peanut butter with a charity tie-in it sounds like she was given for free:
Good on you, Kathy. But enough about starving, unvaccinated children. If you can stand the excitement, Kathy will be posting about her real passion — what she thinks about 17 different pumpkin-flavored beers — on Tuesday.
Hopefully, this will bring her out of the daily depression she feels about the Dixie Chicks being "no more."
Anyone want to tell her the band literally toured last year? Nah, I didn't think so.
P.S. Holy shit, Louis Pasteur's Undead Chicken Flock (fm Black Honey of the Shadowy Clinique). I subscribed to Lisa Schmeiser's "So What, Who Cares?" newsletter the moment you recommended it and am currently in giggling, drooling awe of the Martha Stewart "punk party" comments section she points readers to.
And good on Martha for not deleting the riptide of hilarity.