It's a strange thing to post about this awesome dinner you had with your neighbors without having any photos of said neighbors, but that's what Kathy did on Monday. Had Kathy "almost" minored in photography instead of "almost" minoring in anthropology, she would have been instructed to try to get candid humans in her photos. I know this is a silly comparison, but here's a shot by Weegee:
And here is the only group shot of any of the people Kathy invited over for dinner:
The rest of the photos are of the quality one would use in compiling a renters' insurance inventory: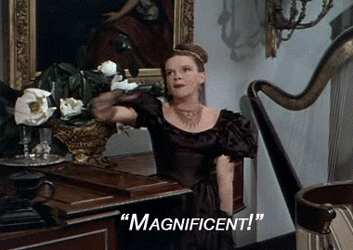 Kathy says she waved to her neighbors a month ago, and the two families
let the kids play
before Kathy suddenly realized she could start pawning off more horrible food preparation and fakery loaf-eating on her new pals. Or, as she puts it, "join forces in the kitchen," like the world's lamest robot.
before Kathy suddenly realized she could start pawning off more horrible food preparation and fakery loaf-eating on her new pals. Or, as she puts it, "join forces in the kitchen," like the world's lamest robot.It took almost a month more for her neighbors to find the appropriate levels of psychiatric medication/Wild Turkey to make such a proposition bearable. Since everything cooked by everyone she knows has to be either "famous" or "epic," Kathy decided the two-household dinner should be dubbed
our first Magnificent Monday Dinner!
Since it was on Monday and they didn't know each other and they clearly wouldn't be able to stand each other, Kathy broke out some pumpkin beer that's gotten stale and shitty over the two years she's hoarded it,
to extend the weekend a bit : )
Oh, shut up.
Well, either that or so she could tell the story about how she OMGgavebirth again, since
This Pumking was purchased when I went into labor!! Very sentimental and one of the last bottles from the case we bought that day. It has aged such that it's not as sweet and bright, but still the good old Pumking I love.
I can't imagine that anyone realizes how much Kathy adores this stuff since discovering it in 2010 and describing it in terms of Nasty Scented Candles I Never Fucking Want To Sniff:
Oh, here's an old photo from her raving about it too, for giggles:
Anyway, not having any idea what sugar high awaited them, the neighbors brought appetizers, which seem to include the "smashed" beans on toast with other things, "finished" by Kathy with some of her free fancy-ass oil and sponsored "Aztec" salt (the one that came in that ugly-ass "handy" pouch and unseated poor local Peg's Salt) but it's not clear, so this bean and toast dish might have been something the Younger-Smugsons came up with. Wherever it came from, this is Kathy's verdict:
Yum!
The mysterious neighbors also brought a Julia Child eggplant and zucchini gratin, perhaps to pick at while they waited for the charming duo of oven-fearing Kathy and sporty-shorty camp-bell-ringing Bath Matt to finish cooking this oily, bloody-looking dinner of rice-cookered grits, farmer's market vegetables, and sausage from a place called Rock Barn that sells its products by the too-cute-by-a-snout unit "porkshare":

Kathy decided the Julia Child recipe was "delish!" High praise from someone who thinks leftover squash stirred into oats, sandwiches made from Crazy Camel pumpkin pie dessert hummus and spinach on Cinnamon Chip bread, and coffee delusions also deserve the term.
Again slamming a day of the week that contained nothing more than well-rested, stocked-larder, utilities-functioning, house-cleaned tending of self and baby, she ends the post by saying that
because Monday called for it
they all "nibbled" on the chocolate she "homemade" during her Caramel-Covered Vapidity Tour 2014 to the Hershey company and then gave their children a bath together. Which, I guess, is a thing?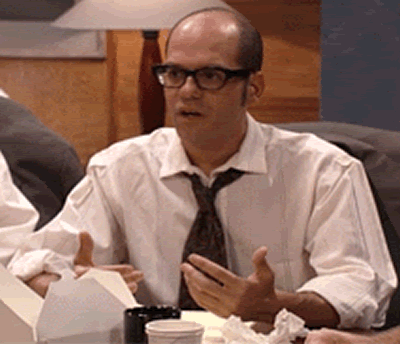 How did you make your Monday magnificent?!
Well, by not looking for unnecessary things to complain about in it? Wednesday's post is another dreadful list of compliments Kathy gives herself on things she's eaten semi-recently:
delicious summery fruits!

….a nice nectarine. Aren't nectarines nice?!
  Orange juice on the side. I sure love OJ for breakfast! Just a swig or two. I brought home a bottle from our beach trip and have been sipping away.
….topped with more of the crunch.
I had a friend over for lunch and made us grilled cheeses with tomatoes and cheddar, arugula salads and berries. YUM!
….smoked trout (from our farmer's market), tomatoes from the garden…. leftover roasted veg and a mini quesadilla on a locally made corn tortilla with cheese melted in the middle.
We are still using up sauce we canned last year!
You guys canned that shit in 2012, Kathy. We've discussed this.
Add in some whole wheat pasta and fresh veggies and you have a gourmet meal in minutes. This guy featured peppers, some chicken sausage and parmesan cheese on top.
This dinner rocked …. A little wine to spice up the weeknight! 
With, of course, just a soupçon of complaining about the other parts of her life that just aren't measuring up to Kathy standards:
I'm planning to do a scrambled egg video soon – just gotta find time when Matt is around to film!
Doesn't dude get home at 5? And, jeez, Kathy, considering you posted the fakery phone number in the post for all the hordes of people you're complaining still want to order granola, maybe you could strap on your "Nerd KERF" cap and figure out how to set up an online store for the "local business" you're supposedly an "owner" of, so that your husband would be able to come home on demand and film you creating the ideal serving of scrambled eggs, which, you've said, are
….best when the yolk and white don't completely mix, so I don't whisk them together in a bowl first – I just dump the eggs in a skillet, poke the yolks and slide the whole thing around in the pan with a spatula. Perfectly unmixed eggs! [Also saves washing a bowl!]
The post ends with what's probably the most unintentionally ominous exchange about nectarines ever in the comment section:
Thursday's post is a discount code link and a giveaway for $1,000 credit for Gemvara, formerly known as Paragon Lake, a Boston start-up that customizes jewelry — or, rather, what Kathy refers to as "Bling." The post is totally phoned in because Kathy and Bath Matt are jetting off to Sonoma
(leaving our sweet baby at home in the good hands of his grandparents)
rather than stick around to wonder, say, whether Gemvara's jewels were mined by child slaves (gruesomely described by NBC: "small enough to be lowered into small, narrow pits by ropes to dig out sacks of dirt, which is in turn washed by other children in search of diamonds") or women gang-raped by HIV-infected soldiers whose regimes are funded by the trade, which destroys the landscape with open pit mining that gives not two fucks about "salt, heavy minerals and chemical products from mining equipment [that] run off into rivers and pollute vital water sources for mining communities," according to the same NBC piece.
Oh, but I'm sure Kathy went to company's website and was thoroughly happy to be patronized by their insistence consumers believe how very ethical they are: "Our precious metals are recycled or responsibly mined …. Because the earth is precious too, we make our jewelry from conflict-free gems and recycled precious metals." — even though such a line has been exposed as a myth, by Salon, and impossible to ensure, by the BBC. GOOD Magazine goes right to the heart of the ugliness in a piece about the engagement ring Brad Pitt gave Angelina Jolie a few years ago:
There are other questions, of course. Like, why an online jewelry-customization place would want to be promoted by a food- and baby-blogger whose tastes typically run to things that cost $26 and can be hung on a chicken-wire board. But they likely put as much thought into that as Kathy did about accepting the sponsorship. She's too busy bubbling over with excitement about her new pals and their
more than 20 different natural gemstones and nine precious metals free shipping pretty stone colors
and pieces
handcrafted by artisans in New York City
The company sent her a shit-ton of jewelry so she could "showcase" it against the romantic backdrop of gouged, dusty dresser top. Kathy responds to the whole thing by acting like a child:
I was very nervous to have this much gorgeous and expensive jewelry in my possession! 
  And, referring to a $1,560 version of this pendant
Kathy whined that
…. this pendant necklace, the Pure Round Pendant, looked gorg in my grandmother's vintage jewelry box. It wanted to staaaay!
The free piece they did allow her to design cost less than half as much as that one:
Knowing my love for blue and aqua, I chose this set of Round-Cut Halo Earrings with a Blue Topaz center stone and Aquamarine accent stones as the halo …. I have already worn them every day for the past week!
Wait, did she really just say that? Did she really just call back to her own knowledge of her preference for blue to explain why she picked blue earrings?
For their $1,000, Gemvara appears to have gotten about 470 email addresses and site visits from readers similarly drooling over cut-rate, pedestrian jewelry. Congratulations, everyone?